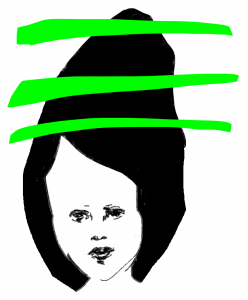 丸山マルコ
ボブヘアイラストレーター @東京
特徴的な長体頭髪の男性・猫・動物のイラストレーションを主に制作。
美大卒業後、IT企業のデザイナーとして女性向けサービスのデザイン・イラストレーション制作ののち、アートディレクターとしてデザイナー育成に従事。退職後NewYorkにてイラストレーションを制作。
本職は上場企業の新規事業プロデューサー / シニア向けメディアスタートアップ共同創業者。
日本では多くのイラストレーター・絵描き・画家などのアーティストが、アートを生業として食べていけない現状に課題を感じ、アーティストが食べていける世界を構築するためアート事業を発足、責任者を兼任。
Maruyama Marko
Bob Hair illustrator @ Tokyo
Mainly produced illustration of male, cat, and animal with characteristic long head hair.
After graduating from beauty, after designing and illustration of services for women as a designer of an IT company, engaged in designer development as an art director. After retiring Illustration was produced at NewYork.
Currently he is a new business producer of listed companies / co-founder of Media Startup for Seniors.
In Japan, many artists such as illustrators, painters, painters, etc. feel the challenge to the present situation that art can not be eaten as a raw work, launched the art business to build the world where artists can eat, and serve concurrently as responsible person.